Home | Profile | Vehicle | Household items | What else ? | Contact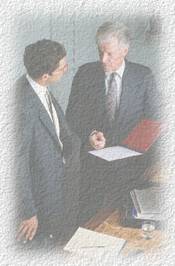 CRIMA, which stands for "Materials Design and Industrial Projects" is a full plastic processing service company.
Although its chief products are lighting devices and other vehicles plastic accessories, CRIMA also manufactures household items.
For more than 30 years, CRIMA has always been regarded on the Algerian market as a top quality manufacturing company. Today, its sales network extends nationwide, even to the remote cities of the Sahara, in the Algerian south.
Besides the fact that CRIMA boasts ultramodern workshops for injection, extrusion, extrusion-blowing, cutting, stamping, surface treatment, rubber transformation (remelting and cutting), quality control and packing, the company is also completely autonomous as regards to all its machinery maintenance.
This potential helps CRIMA keep its leading position in the Algerian industry for finished and semi-finished products, and face globalisation with ambitious and innovating export and partnership programs.
As a matter of fact, CRIMA has just launched two new products : the extruded puffed up bottle and the ringed electric sheath.
Because of CRIMA's constant growth, a whole information section is dedicated in this website to the company's new products and exhibition programs.
Your proposals and suggestions are essential to us; Please, feel free to use our customers' form.