Home | Profile | Vehicle | Household items | What else ? | Contact

With a plastic manufacturing experience of more than 30 years, CRIMA boasts products of superior quality to those of other plastic recycling companies.
Modern and automated manufacturing processes, Precise finishing, International quality standards, Continuous control explain why CRIMA has become a label guaranteeing quality. CRIMA has committed to the process of certification ISO9001 as of January 2002.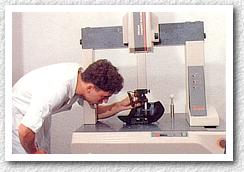 By visiting our
workshops
, you will also see how concerned is CRIMA about absolute respect for the environment.
All CRIMA's products are patented designs. Be careful of
counterfeiting
!
For further information, please feel free to use our customers'
form
.